NEW DELHI |
Updated: 26 September, 2023 10:37 pm IST
NEW DELHI: The National Humans Rights Commission approved an advisory for ensuring the welfare of transgender persons across the country on Tuesday.
All states and Union Territories, alongside the central government will have to present NHRC authorities with an Action Taken Report (ATR) within two months of its implementation to keep the commission in lieu of the progress made in the welfare of transgender persons.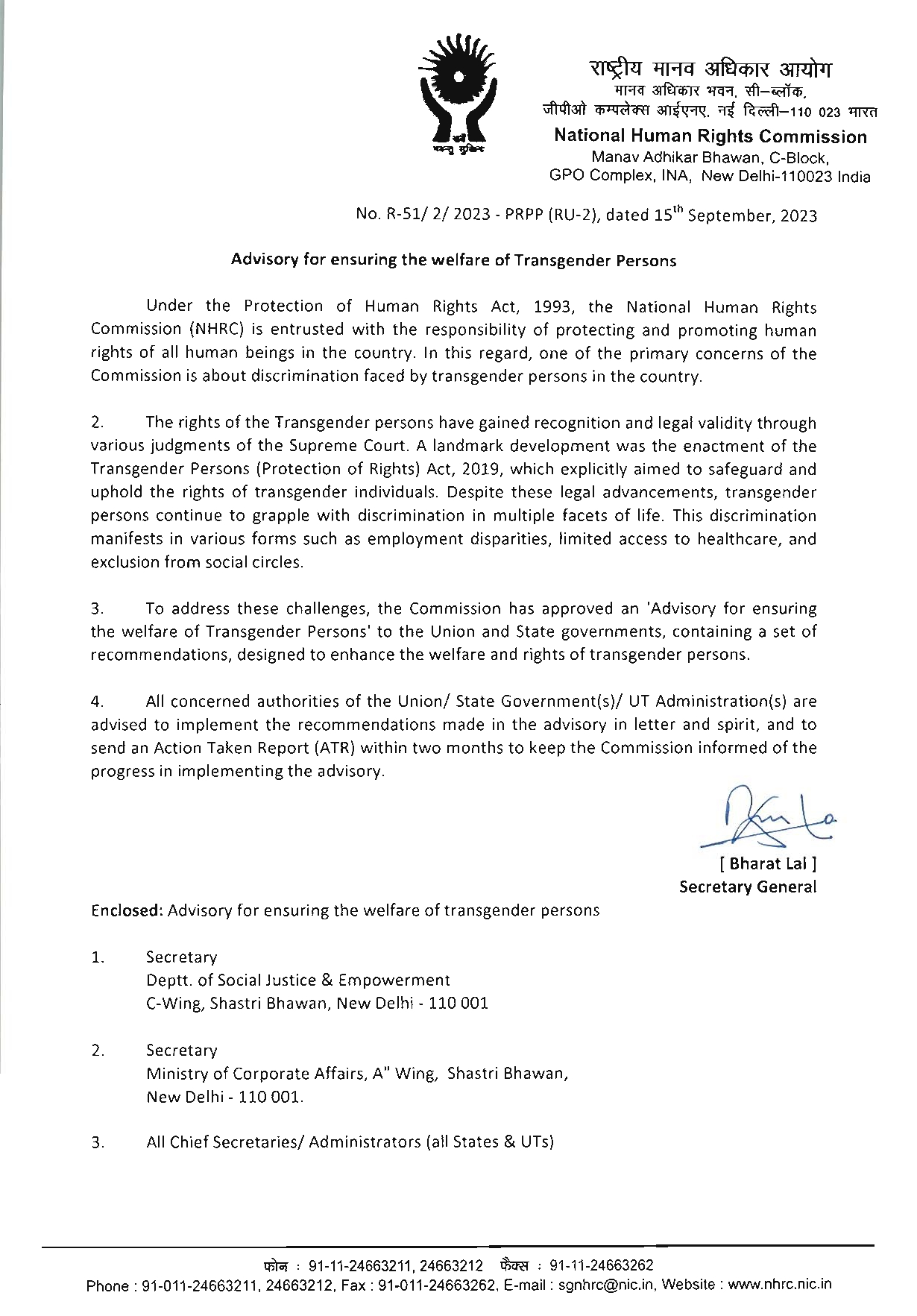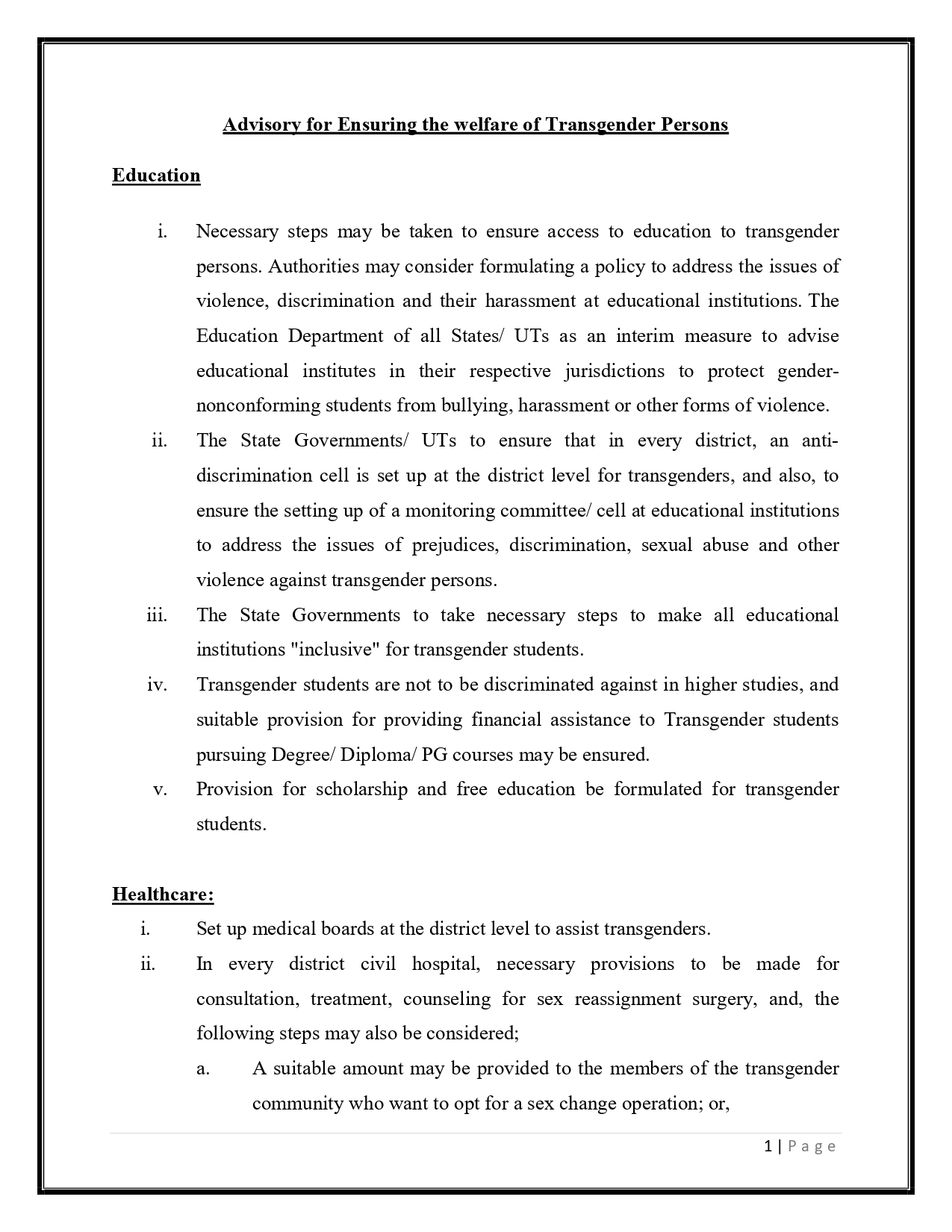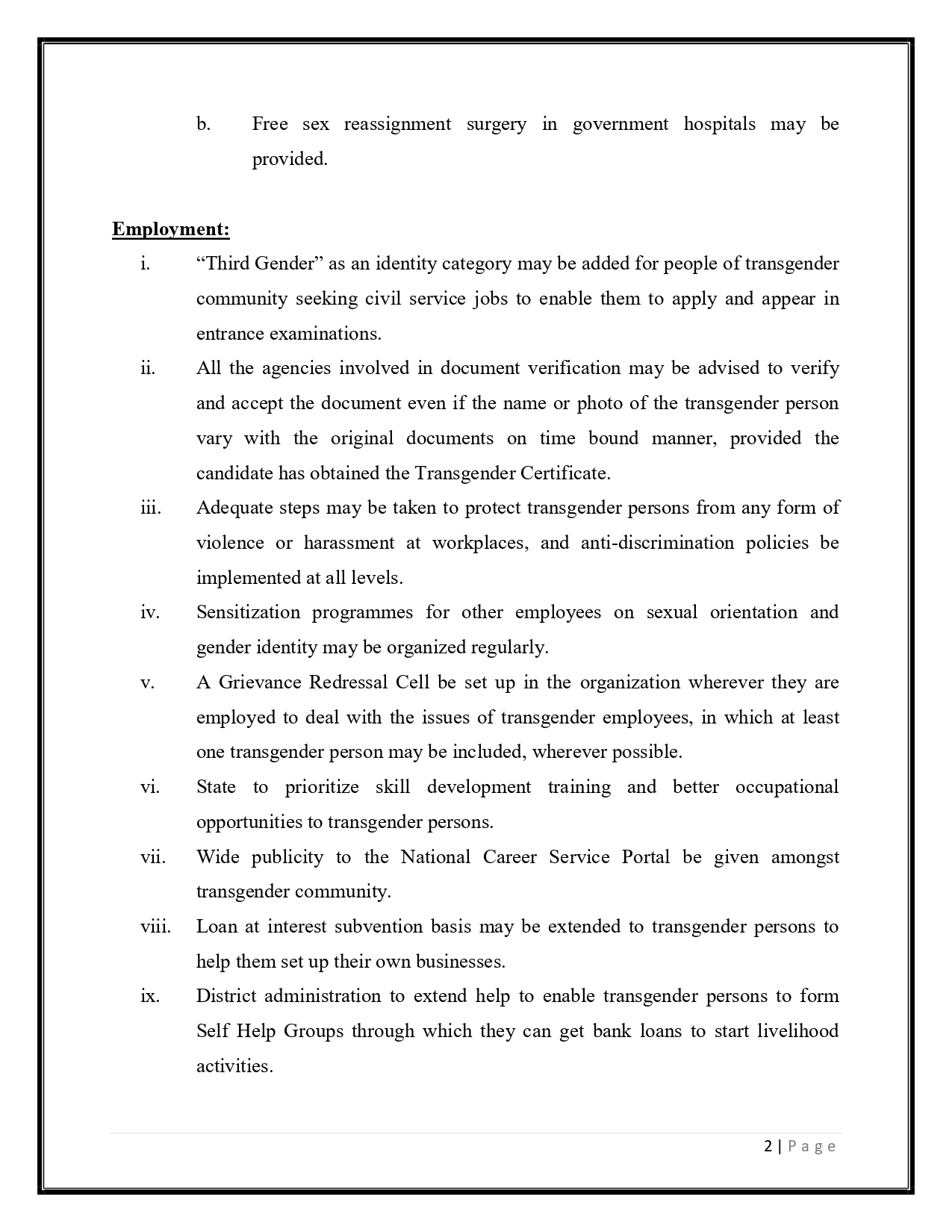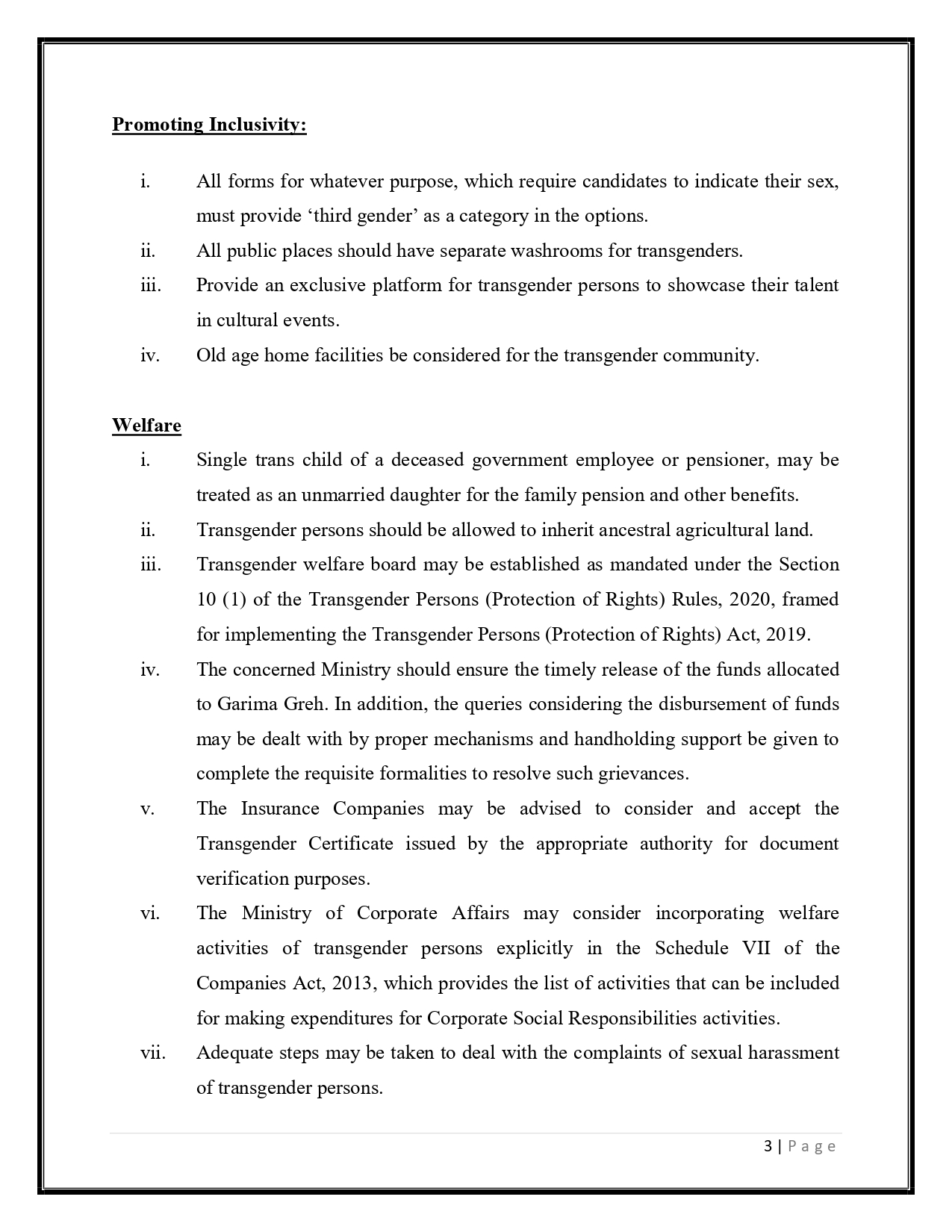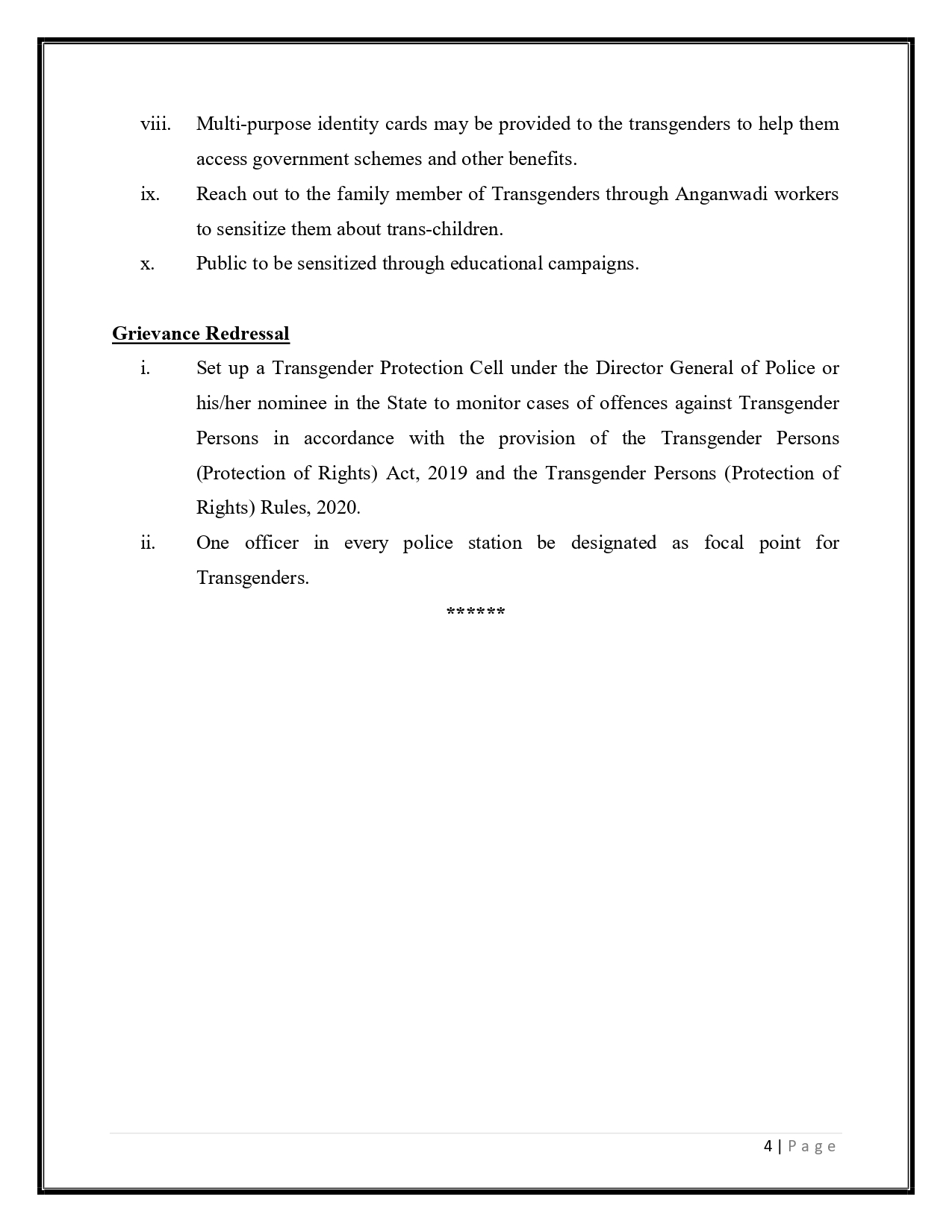 According to the human rights body, advisory guidelines are being provided to the respective authorities to prevent any sort of discrimination a transgender person may experience through employment disparities, limited access to healthcare, or exclusion from social circles, among other forms of discrimination.
The NHRC also recognised that such discrimination is still rampant despite the implementation of the Transgender Persons (Prevention of Rights) Act, 2019.
The advisory will contain a set of recommendations, designed to enhance the welfare and rights of transgender persons.