|
Updated: 16 August, 2023 5:38 pm IST
NEW DELHI: "Mom, I am scared. I am not doing well here. Please come and take me home. I have so many things to tell you." These words still haunt the mother of Swapnodeep Kundu, the first-year student who succumbed to the scourge of ragging at Kolkata's Jadavpur University earlier this month.
Kundu's lifeless body was founded unclothed, sprawled in a pool in the premises of his hostel on August 9, just four days after he moved to Kolkata from Hanskhali in Nadia district to pursue Bachelor of Arts in Bengali.
While university students say he jumped off the third floor of A2 hostel block to escape torments of ragging, his family members maintain that it was not a case of suicide and demand a thorough investigation.
ALSO READ: Jadavpur University student falls from hostel to death, ragging alleged
Speaking to The New Indian over phone from Nadia, Kundu's maternal uncle demanded stringent punishment for the perpetrators.
"So far, we remain unaware of the horrors he faced that fateful day. During his last call to his mother, he whispered, 'Ma, I am scared. I am not doing well here. Come and take me home. I have so many things to tell you.' These poignant words now haunt us," lamented Arup Kundu, Swapnodeep's maternal uncle, his voice tremulous with anguish.
He continued, "We seek stringent punishment for the perpetrators so that no more parents bear the unbearable loss we have endured. Our hearts ache at the thought of other families suffering similar fates due to the monstrous act of ragging. We are broken, lost, and mentally shattered."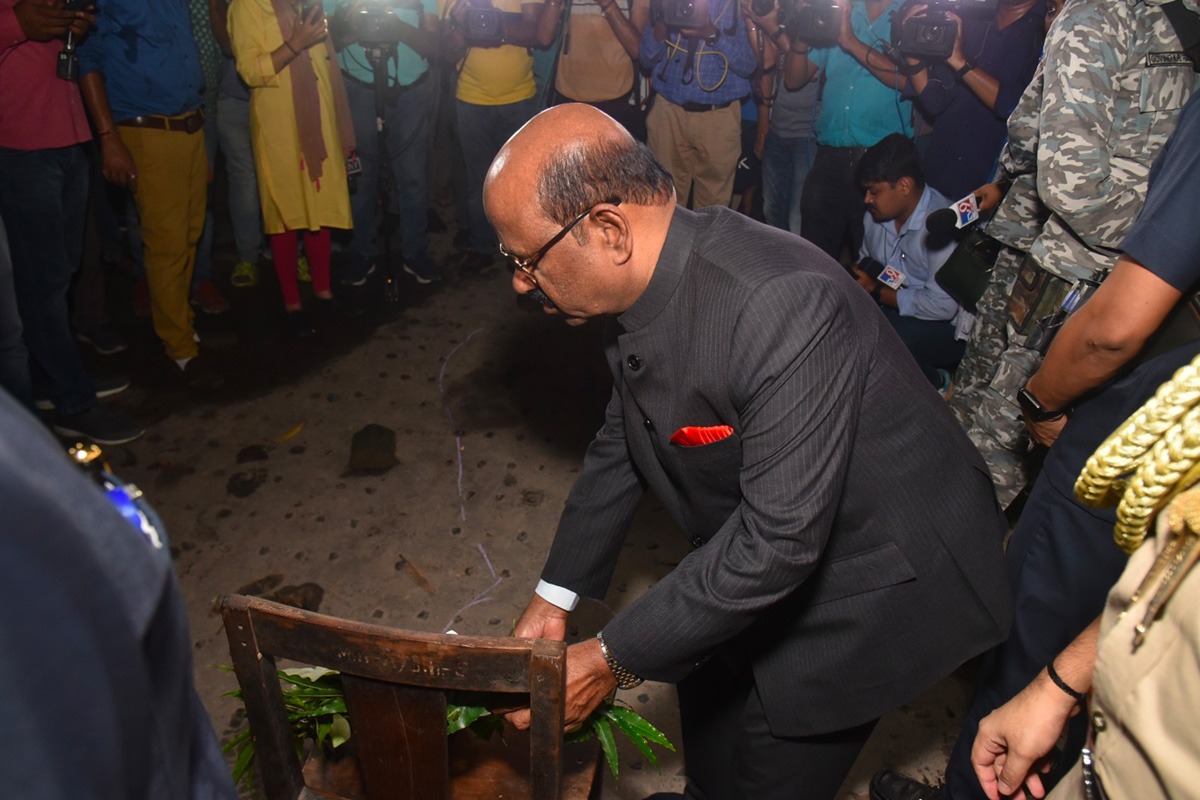 As per his hostel mates, Kundu was subjected to degrading comments and vile demands by 'seniors', coerced to prove his physical prowess. His father Ramprasad Kundu, in his police complaint, has held the hostel residents accountable for his son's tragic demise.
ALSO READ: INTERVIEW | I got good equation with Didi, but I will nip her May 2 like violence in bud forever: Bengal Governor
In Nadia, his mother is devastated. "She is lost in a sea of despair and is given sleeping pills to numb her pain. His father is a mere shell of himself, uttering incoherent words," shared Arup Kundu.
Sourav Chowdhury, a former student of the university, the alleged mastermind behind the torment, along with five others has been arrested.
Amidst this heart-wrenching tragedy, a post-mortem board has been formed with the assistance of forensic experts.
In an interview with The New Indian, first and second-year students of Jadavpur University, speaking on condition of anonymity, decried the administration's failure to quash the scourge of ragging.
"If only the authorities had intervened, Swapnodeep might still be alive today. We, the students, demand justice and unrelenting action against those responsible," voiced a student.
West Bengal Governor and Chancellor, Dr CV Ananda Bose has called for an emergency meeting of Jadavpur University court which will be convened at the Raj Bhavan on Wednesday evening.
A delegation of five TMC ministers and MLAs met the bereaved family members on Wednesday. "In unity, in sorrow, and with unwavering resolve, we declare: No more ragging. No more pain. May his soul rest in eternal peace!" the TMC said in a statement.