NEW DELHI |
Updated: 22 August, 2023 11:36 am IST
NEW DELHI: Delhi Police have arrested a government officer for allegedly raping and impregnating a minor daughter of his dead friend, and his wife for giving her abortion pills in North Delhi's Burari.
Premodya Khakha, 51, has been suspended from the post of the deputy director of the department of women and children welfare. His 50-year-old wife Seema Rani is accused of assisting him in committing and hiding the crime.
The incident came to light on August 13 when the girl narrated her ordeal to doctors at St. Stephen's Hospital. She was admitted to the hospital on August 10 for panic attacks.
READ MORE: Four arrested in Bihar journalist murder case

The 17-year-old survivor lived at the residence of Khakha and Rani between October 2020 and February 2021 during the Covid-induced lockdown after the demise of her father, who was a close family acquaintance.
During her stay, she was subjected to sexual harassment, physical molestation, and repeated rape, she told doctors, adding that his wife Rani gave her abortion pills in an attempt to secretly terminate the pregnancy.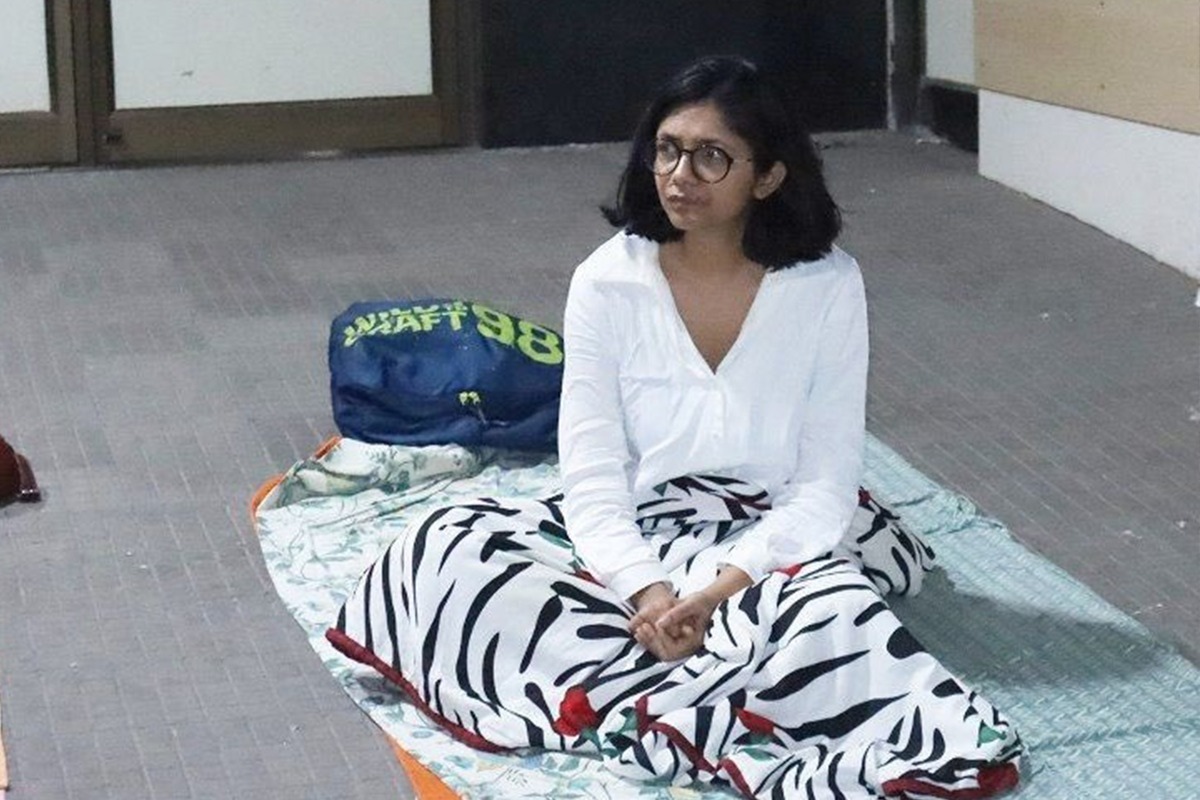 Delhi Police's deputy commissioner of police (North), Sagar Singh Kalsi, revealed that the couple is facing charges under sections 376(2)(f), 509, 506, 323, 313, 120B of the IPC, and sections 6 and 21 of the POCSO Act. The girl has recorded her statement before a magistrate.
On Monday, the Delhi police apprehended the accused couple from their home. Later in the day, the Delhi government promptly suspended Khakha from his official position and initiated an inquiry into the matter.
READ MORE: Life imprisonment, 6-year term for 4 UP men for Dalit sisters' rape, murder
Meanwhile, the Delhi Commission for Women (DCW) chief, Swati Maliwal, issued notices to both Delhi Police and the Delhi government. Her efforts to meet the survivor at the hospital turned into a high-voltage overnight drama, with authorities denying her entry. An angry Maliwal staged a sit-in protest and spent the night sleeping on the floor of the hospital.
On Tuesday morning, the survivor's mother issued a hand-written statement, urging media, activists and politicians to "respect our privacy".
"My daughter has already given her statement before the magistrate. We don't want to speak to anyone else on this matter. This is a difficult time for us. Please don't contribute to our problems. Please respect our privacy," the note reads.