Victim's father refuses any communal angle even as he remains adamant for strict action against Tripta Tyagi
MUZAFFARNAGAR |
Updated: 29 August, 2023 3:38 pm IST
KHUBBAPUR (MUZAFFARNAGAR) : Enveloped by the sugarcane fields milling around their home in a quiet village of an estimated 1,200-odd families, Arshad Khan (name changed) still looks visibly disturbed and befuddled over the attention his household has received during the last one week.
Khan, after all, is the father of the seven-year-old Muslim kid — in the eye of the storm after he received a revolting corporal punishment with 50 non-stop slaps by his as many classmates on the order of a teacher Tripta Tyagi on August 24.
The bone-chilling incident had taken place inside the classroom of  private school in this village of wild west Uttar Pradesh's Muzaffarnagar district, triggering outrage.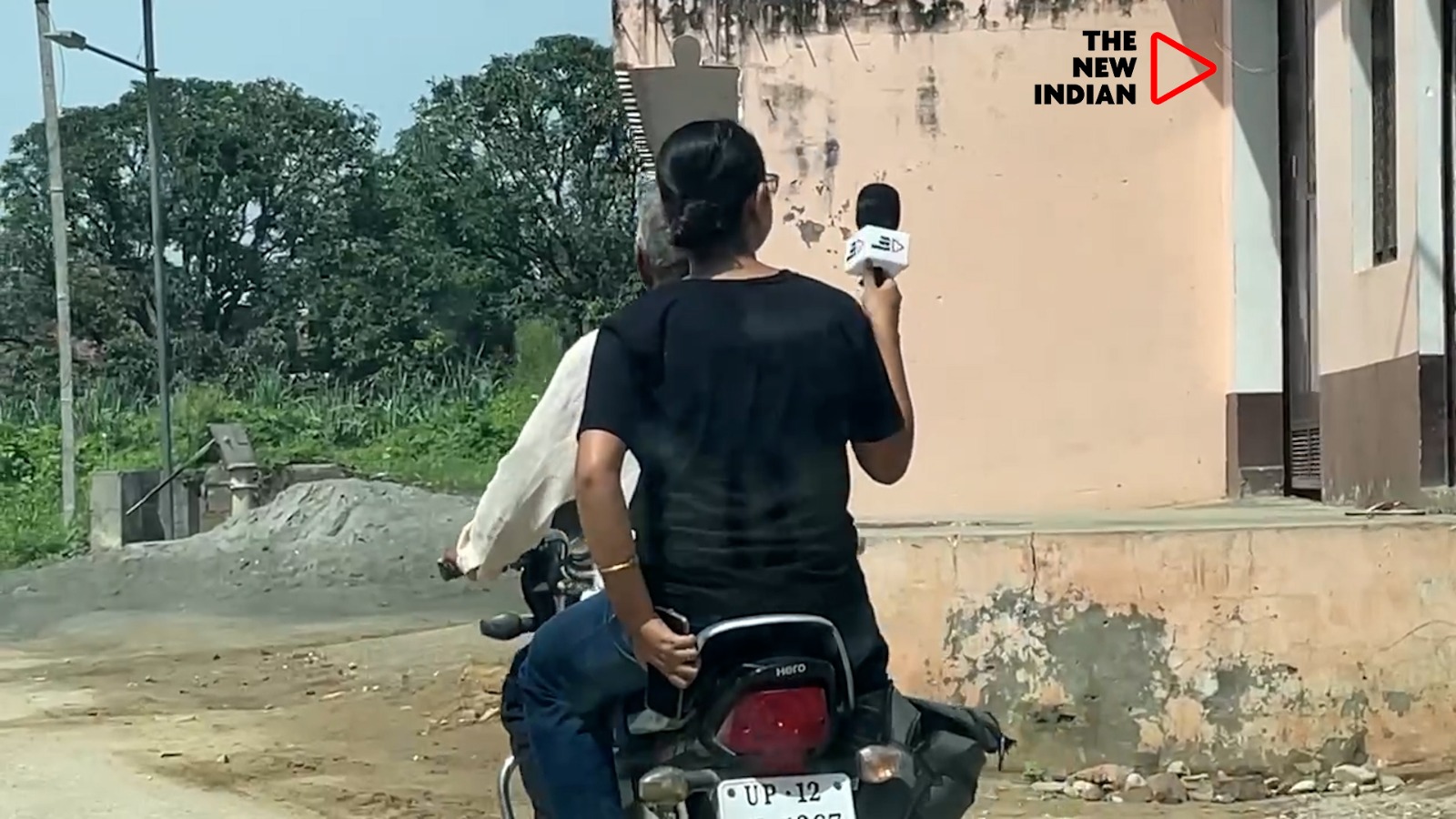 As The New Indian team reaches his residence, Khan makes a startling disclosure even as he now wants the dust to settle in.
I have seen in a section of media that said Tripta Tyagi ji has already apologized, which is totally false. She has not tendered any apology to any of our family members — Khan says, contradicting the claim made by the female teacher's son that she had personally visited the victim's residence and expressed regret.
In his 40s, Khan, who himself  works as a sugarcane farmer, makes further disclosures before the correspondents of The New Indian team.
The teacher, he claims, showed complete indifference when he first took the video footage to confront Tripta and seek an explanation.
Madam ke paas gaya video leke, madam dekhi video aur boli yeh video me kya hai. Maine kaha hadd se zyada torture karna galat hai aur unhone kaha ki issme kuch galat nahi hai aur iss school me yahi hota hai kaam nahi karoge toh  — Khan
(So what? What is wrong with this? This is how I treat my students who don't complete homework. If you don't like it, get your kid out of my school')," Khan points out, recalling his early conversation, hours after the incident shook the collective conscience of the country.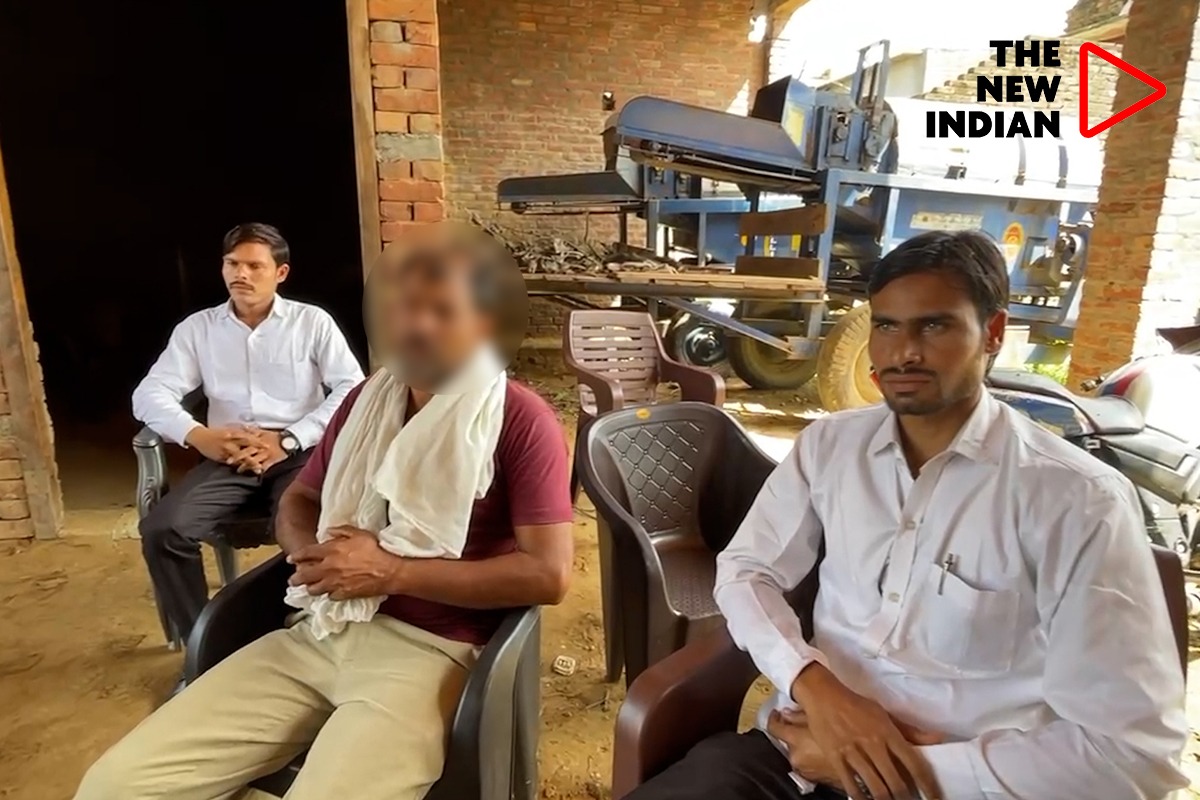 Khan, then makes further scathing disclosures about Tripta, saying that she was a habitual offender and her defiance led him to send one of his nephews to discreetly record her errant behaviour on camera as evidence.
"Video humare bhatije ne banaya. Madam ko pata nahi tha ki woh humare parivaar se hai aur woh gaya tha mitti daalne. Aur achanak se usne yeh dekha. But the point is that the teacher's behaviour was not limited to this instance alone. She subjected another of my nephews, who studies in UKG, to a similar punishment in the past," Khan quips.
ALSO READ: Zubair booked for revealing Muzaffarnagar Muslim kid's identity.
He adds that family members earlier did not pay heed since there was no visual proof.
"We earlier thought that she, as a teacher, must have scolded him or punished him to get him on the right path – which is normal But we were wrong. She was a habitual offender" says Khan, marvelling at the broken walls of his brick-and-mortar residence that conjures up an image of a modest livelihood with several basic amenities missing from their life.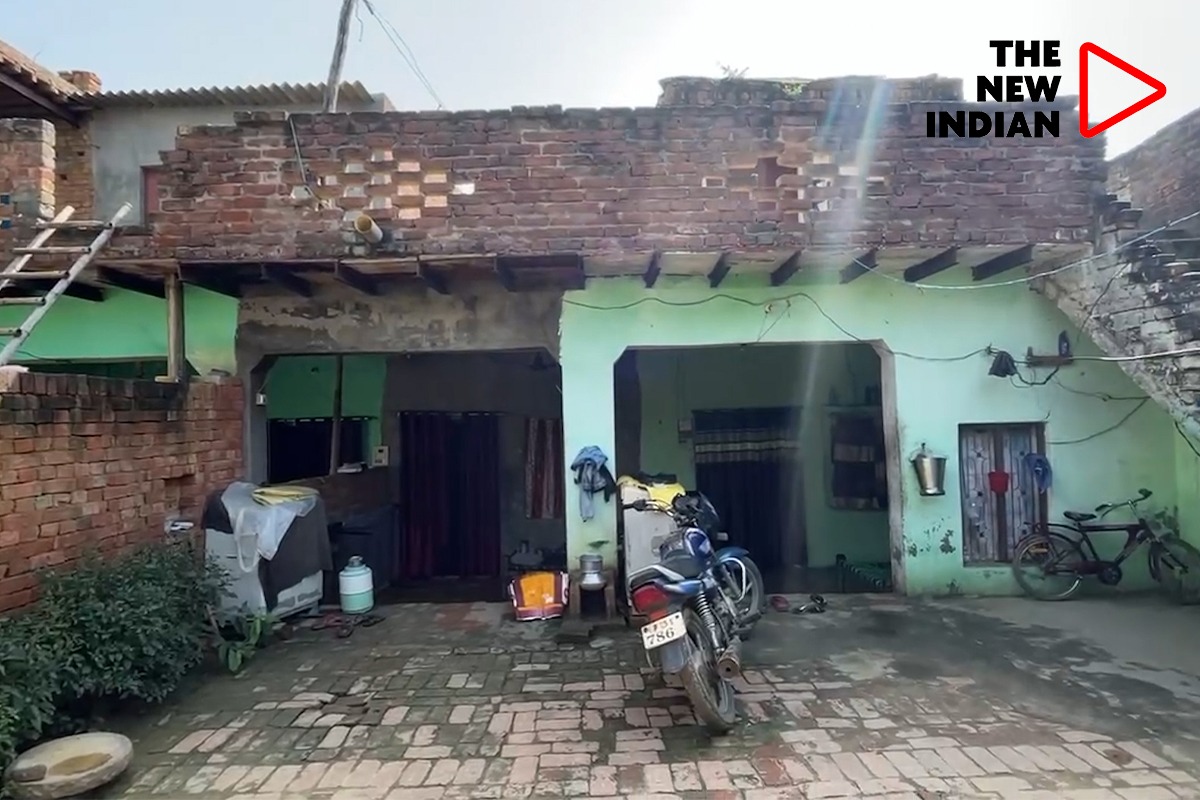 The New Indian team's correspondents further toured the village to meet the kid's schoolmates and classmates in Khubbapur.
Being the witness of the incident, they make stinging observations of Tripta's delinquencies and barbarism.
"On that day, when his face turned red due to continuous non-stop slapping, ma'am showed no mercy. Ma'am asked the children to slap him on the waist," one of his classmates  (name withheld) in upper kindergarten (UKG) recalls.
A video of Tripta, which has recorded now more than several million views country-wide, has already evoked outrage on social media with demands for exemplary punishment to be meted out to the middle-aged teacher who has now locked herself to avoid public scrutiny.
After a frantic search, the father has now zeroed in on neighbouring school in Shahpur.
KPS walon ne koi sawaal nahi kiya. Bachche  mai koi problem nahi hai. Sara hindustan dekh rahi hai kitna galat hua hai. Prasashan apna kaam kar raha hai. 
The New Indian team also found Tripta's home – situated a few blocks away from the victims' residence – locked from the outside and barred from photography and videography by media persons.
Her 30-year-old son, overseeing the construction of their second house in the village, refuses to entertain the media.
Several courts in India have taken cognizance of corporal punishment over the last two decades, often calling it gross and infringement on the civil liberties thought some judgments in certain states have been less harsh and taken considerate view of the faculty.